New Zealand hip hop is in the midst of a resurgence.
The generation who worshipped Scribe's 2003 album The Crusader and saw Home Brew reach number one in 2012 are making their mark in a post-CD world where social media, bedroom production and streaming platforms aren't just second nature, they're the way in. 
Facebook and Instagram offer a place for self-promotion and streaming services like Spotify, Soundcloud and YouTube allow artists to share music independently.
In a trend first observed in the Myspace era, the now prolific nature of these platforms has loosened the grip major labels once had on young careers.
READ MORE:
*Listening Post: Avantdale Bowling Club/Denzel Curry/Shemekia Copeland
*Auckland hip hop dancers nail killer Fresh Prince moves in viral video
*Rising NZ rapper JessB reveals how she's finding her place in the world
*P-Money gives it everything he's got
Collaboration and sharing across social media platforms is driving a strong sense of community - competitive and supportive - in this new wave of homegrown hip hop.
"Technology has a huge part to play in inspiring these acts," says veteran Kiwi DJ and producer Peter Wadams, aka P Money. "[It provides] these online communities to exchange ideas and inspiration, and the tools to create and record music at home then distribute it to the world."
"We are really seeing the first generation who have grown up with access to this technology. With social media being a constant and integral part of their daily lives, there are zero barriers to their creativity."
Now  Senior Manager of A&R with Sony Music New Zealand, a role that has him scouting the country for fresh talent, Wadams says we are observing a "fourth wave" of Kiwi hip-hop.
"There was the 80s/90s foundation era, 2000s commercial breakthrough, the 2010 independent class, and now, this young wave coming through are a generation that is native to SoundCloud, YouTube and streaming."
Music journalist, DJ and radio host Martyn Pepperell says the influence of those early 00s artists - Scribe, Che Fu, King Kapisi and David Dallas - not only gave children of that era artists to look up to, but artists who showed them it's possible.
"Right now, locally speaking, we're dealing with a generation of rappers, beatmakers and DJs who grew up under the influence of New Zealand's early 2000s hip-hop boom.
"They've taken the inspiration of that era and paired it up with new school DIY thinking that internet use promotes.
"Need beats? Download some software and make them on your laptop.
"After that, take your own photos, make your own art, film your own video clips. The creativity is amazing, and the potential to connect online with a global audience is super inspiring."
Pepperell does however note that increased access isn't without its pitfalls.
"Cutting through the noise online isn't easy, and going viral, that's even harder.
"Although it's never been easier to promote music, at the same time, it's maybe harder to be seen or heard than ever before.
"How many emerging local artists really get proper support via streaming playlists and the like? Not many who aren't already supported by major labels or major local managers, so it's a mixed blessing thing.
Looking to the next 10 years, Pepperell says Tom Scott's recent release Avantdale Bowling Club will be to the next generation what Scribe's The Crusader was to artists currently on the rise.
"Tom Scott nailing his jazz album is probably going to have fascinating ripple effects on the next wave."
"I think Tom Scott from Home Brew has done a lot to get people thinking about working independently and honing your own unique voice."
Rappers Rei, Meer and N eo, along with the High Beams collective, electro-hip hop group Yoko-Zuna, and DJs the Katayanagi Twins, are just a handful of the artists at the forefront of Kiwi hip hop now - six of the many acts pushing the genre to new heights. With or without the support of a label, one thing is certain - people are paying attention.
REI - "I love listening to pop music as much as I love listening to Kendrick"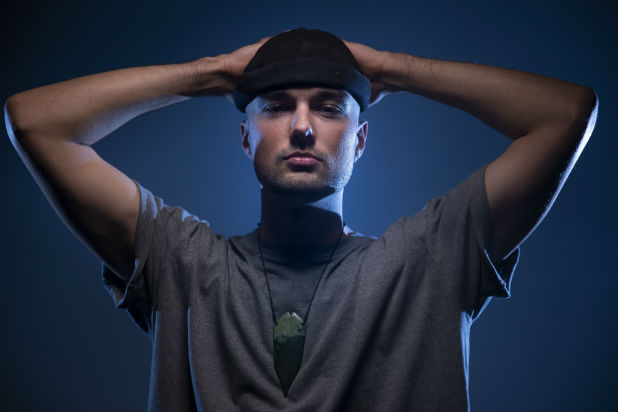 CHRIS MCKEEN / STUFFA multi-instrumentalist, Rei is currently finding success with his hit song 'Good Mood'.
With three Waiata Māori Music Awards under his belt, Rei's talent is no secret.
Right now he's celebrating the success of his single Good Mood, a milestone achievement for the rising star.
"One of my goals for this year was to get an A-rotate on a major station [Mai FM], so I can tick that off!"
Always focusing on the next move, Rei (aka Callum Rei McDougall) says the success of the upbeat, summer track is a guide for where he should be focusing his energy.
"From Good Mood, I'm seeing my audience likes more hip hop drums and melodies.
"These singles are me testing the waters to see where my next album will take me. I've already written like 50 demos for the album, so Good Mood is kind of the lead single for the project. It's trying to pick out the good ones from that and be smart about it."
Raised by musical parents ("My mum used to sing waiata to me when I was going to sleep. My dad plays guitar too") Rei says his family "always valued musical skills growing up".
Giving him a good "rhythmic base", waiata at home led to the school choir, which led to rock bands, which later became electronic music, a skill he first picked up in high school.
Rei's most recent EP Rangatira was recorded entirely in te reo Māori. He admits it wasn't easy bringing a second language into his songwriting.
"With songwriting, it's not so much about grammar, it's more about the meaning and the flow.
"I'm not speaking the Queen's language when I'm rapping in English, so I had to learn that I didn't have to rap in formal te reo when I was writing in it - so I could be more free in it."
MEER - "I think when I grow, my music will grow with me."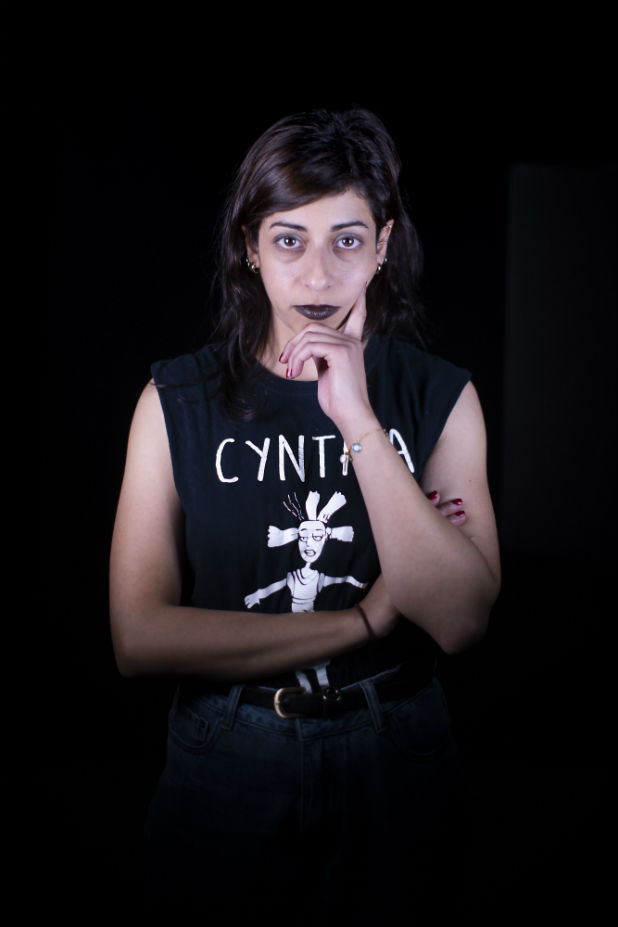 CHRIS MCKEEN / STUFFReem Nabhani, who releases music as Meer, is a writer first, and musician second.
One half of duo Cool Tan (fka Heavy), Reem Nabhani started releasing under her solo project Meer in 2017.
"I don't see myself as a musician. I think [other] people see me as that.
"It's always been 'I've got these words and I want to tell them to people' can I have a beat that goes with it?'"
Meer moved to Auckland at age six and never really felt at home. She says writing and rapping became her way of coping.
> View this post on Instagram

POMEGRANATE MUSIC VIDEO OUT NOW!! Link in bio 🇰🇼🤟🏽😘

A post shared by $ COOL TAN $ MEER $ مير (@__meer_is_cool__) on
"I would record myself rapping over other rappers, and I would learn their lyrics. I liked the idea of listening to myself - which sounds vain - but I think in a way it gave me an outlet to express how I was feeling."
Meer released her POST WINTER EP in August and says her latest single 1953 (feat. Siobhan Leilani) is particularly special.
"It's about my mum and all the mums out there. Just how lucky I am to have such a supportive person.
"It's the first song I put a little more thought into technically, having a verse, hook, verse, hook [structure].
"I was very opposed to that before, but I'm starting to make more sense of myself, and I think in a way, my songs have also started to become more whole and make more sense."
HIGH BEAMS - 'We didn't expect the EP to get the reaction it did'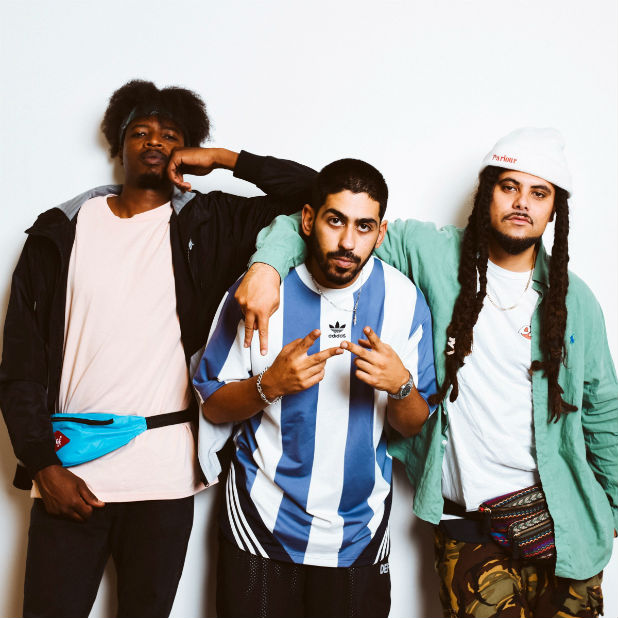 SUPPLIEDRaiza Biza, Illbaz and MeloDownz released their first EP as High Beams this year.
When Illbaz, Raiza Biza and MeloDownz announced they were teaming up to release music as High Beams back in June, heads turned. These are three of the most prolific names on the scene.
What emerged was a seven-track EP which brought together rich jazz-infused production with important cultural, social and political commentary.
"With our superpowers put together, it kind of just did its thing," says MeloDownz.
Aware of the unique point in music history they're occupying, MeloDownz says what might appear to be tough times for the industry, is instead creating space for increased creativity.
"Funding is more limited these days, which inspires us as artists to work harder at our craft and use the resources we have in front of us, as opposed to being like 'Oh man, we need to make this $40,000 video clip'."
Illbaz says the supportive rivalry is part of what has helped foster such a healthy scene.
"Hip hop was born out of competition, and is the only genre to have that. I feel like it brings out the best in people.
"Every time I hear a new Melo song, I want to go and make a better song, because that one's so good. Only good things can come from that."
MeloDownz agrees. "Yeah we're competitive, yeah we want to be the best versions of ourselves, but at the same time we show love to the other artists. I think that's the cool thing about being in a small country."
High Beams will play Auckland's Laneway Festival on January 28.
"What's cool is Melo and Raiza have their own energy during their solo shows, so performing that in a High Beams sense has been a voltron," says Illbaz.
MeloDownz jumps in.
"The chemistry between us on stage is like how it is in the bedroom - I mean the bedroom studio!"
N EO - 'I'm proud of all the people I came up with, because we've all branched out into different styles'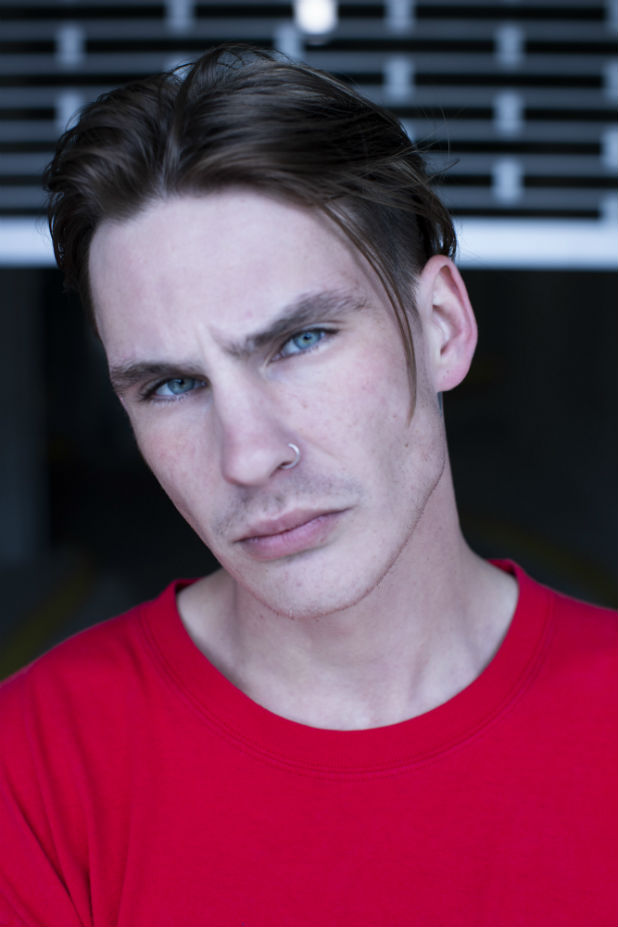 CHRIS MCKEEN / STUFFN eo's single 'Ghost Girl' muses on a relationship heading for destruction.
N eo grappled with a relationship heading for destruction in his lo-fi track Ghost Girl, the first release from his debut solo project which landed in August.
N eo (real name Bryan Anderson) cites The Clash, Nirvana, Blink-182 and Juice WRLD as integral influences, as well as late rappers Mac Miller and Lil Peep.
He is finishing off an EP which will come out in early 2019 and says most of these new tracks are in the same "dark, teen angst realm" Ghost Girl occupies.
"Much like Juice WRLD - that's kind of where I find myself sitting.
"I'm trying to do a bit of the Ghost Girl stuff, as well as that style of music - but not super depressing - so people don't think that's all I am."
Lyrically, he seeks inspiration from 90s East Coast rappers - Biggie, Jay-Z, Nas and the like - whose content he believes has "a lot more depth than what you get from some rappers these days".
> View this post on Instagram

Clip from my release party a few weeks back 👻 whole lotta this going down at @northernbassnz this summer, I can't wait to be on their stage 🖤

A post shared by N eo (@n_eoakl) on
"I never like to write for the sake of it, about something that's not real - or for lack of a better term - about something that doesn't touch my heart or whatever."
Anderson says right now the local scene is defined by open access, and the rate at which it's expanding.
"The hip hop scene is in a very cool [right now].
"There's still the sense of challenge, and there should be rivalry, but there's also a lot of support for artists across different genres within hip hop.
"Now that hip hop's the most listened to genre in the world, it's important for the whole scene to back each other, so it can grow as a whole.
"I'm proud of all the people I came up with, because we've all branched out into different styles, but all still show love at the drop of a hat."
YOKO-ZUNA - 'We haven't done a project this big before'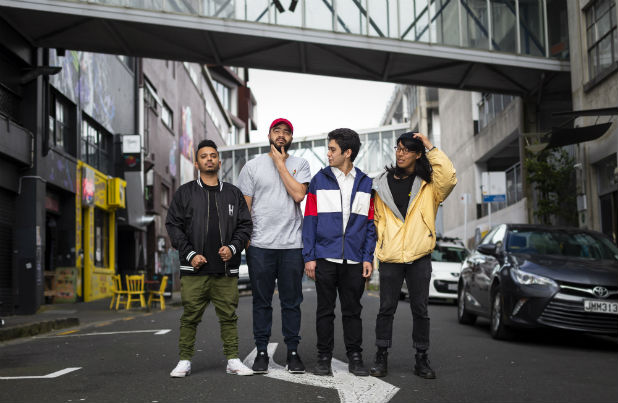 ALDEN WILLIAMS / STUFFSwap Gomez, Frank Eliesa, Kenji Iwamitsu-Holdaway and JY Lee of Auckland band Yoko-Zuna
Since they formed in 2014, Yoko-Zuna have earned a reputation for genre-crossing arrangements, top tier features and a live set that could pull any punter in.
They have previously worked with Tom Scott, Laughton Kora, LarzRanda and David Dallas (among others), and the group's forthcoming sophomore album Voyager features a who's who of New Zealand hip hop - SWIDT, Raiza Biza, Bailey Wiley, Ladi6, MeloDownz, P-Money, JessB, Bobandii and Noah Slee.
It's a record that's been two years in the making.
Frank Elisa (synth-bass and keyboard) laughs, admitting "it's been a minute" between releases.
This time, JY Lee (saxophones, flute and FX) says the group "went into the studio wanting to see what happened, but we really wanted to work on our songwriting".
Lee says the group was acutely aware of how big a project producing a 16-track double LP was.
"Before that we hadn't done anything this big in terms of the number of tracks."
The group's local favourites include SWIDT, Tom Scott, MeloDownz, Raiza Biza, and rising rap duo Church & AP.
"I saw [Church & AP] at Other's Way, briefly," says Lee, "and they're just these two 16-year-old kids from South Auckland.
"It was mean."
KATAYANAGI TWINS - 'We're friends with most of the NZ artists - it's like a big family'
KATE JENKINS / SUPPLIEDThe Katayanagi Twins are in demand as both DJs and models around NZ.
In demand on both the DJ and modelling circuits, Rain and China Katayanagi - aka The Katayanagi Twins - are carrying on the family business.
First learning the craft from their dad, a respected turntablist in his own right, China says it took Rain raising the idea for her to make the leap.
"We got into DJing because our dad's a DJ. He started playing, and then Rain was like 'Yo, I wanna DJ'. I'd never thought about it, but we did it.
"He's super proud. We always bring him along with us."
Recently playing support for US emo rapper Lil Xan, China says playing to a room of people who appreciate the underground-turned-mainstream branch of hip hop, was a totally "new experience.
"It was like, our crowd. Sometimes we play in clubs they're more mainstream, but the music we play is more Soundcloud Rap, which is like Lil Xan.
> View this post on Instagram

CHCH!! @bassmentnz 📹: @5paghettis

A post shared by Katayanagi Twins (@katayanagitwins) on
Having built their carefully curated brand on Instagram, the twins' familiarity with social and streaming platforms has them acutely aware of just how integral immediacy can be when it comes to live music in 2018.
"If a song's just dropped, that's the best thing for us to play, because everyone wants to hear it."
Now familiar with the regular faces and places about town, Rain says what stands out for her in the industry right now, is the way it's "like a big family."
"We're friends with most of the NZ artists, but everybody makes different music. It's like a big family, where everybody just works with each other."
As for what they love about it, she adds, "We do it because we're good at Djing, and I feel like every time we do it, we just learn more.
"After seeing our Dad do it, and then have him teach us, it's like an art."
Source : https://www.stuff.co.nz/entertainment/music/107774354/The-new-wave-of-New-Zealand-hip-hop