Doubling down on the go-anywhere, climb-anything, play-as-you-feel reinvention of the series sparked last year, the latest Assassin's Creed gives players more options than ever before while providing one of the most exciting settings the series has seen: ancient Greece. As a mercenary with Spartan heritage, but raised in the company of Athenians, you make your way through main missions, accept side quests, collect loot, improve your equipment and learn skills, all while making decisions that affect the tides of a massive war. As in the old games you can choose to fight from the shadows and explore every location, ticking objectives off your list as you go, but there's so much more to it all now. You could wield a battle axe or a flaming sword, explore the bottom of the ocean, recruit sailors to your ship, investigate the gods and monsters of myth, or overthrow rulers. The new dialogue system also means the choice is yours to make friends, pursue romance or just be a murdering jerk. There's so much to do it's almost overwhelming, but thankfully you're free to take it all on at your own pace.
TB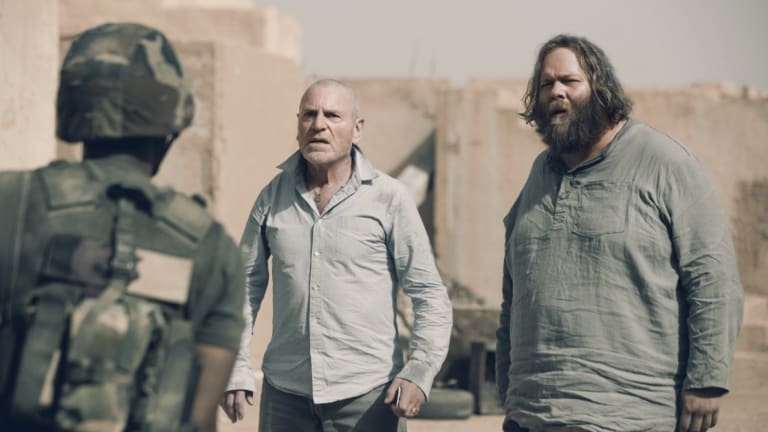 FREE-TO-AIR
THE MISSING, SBS, OCTOBER 24, 8.35pm
The first season of this acclaimed British series followed a father's desperate search for his missing son, but this second season explores the impact of child disappearance from a different angle. The anthology features different characters (and is set in a different country this time) and is drawn together by French detective Julien Baptiste (Tcheky Karyo). The dogged detective has now retired, but is still haunted by a case he couldn't solve – that of missing girl Sophie Giroux. But when Alice Webster (Abigail Hardingham) returns to her German hometown after going missing 11 years earlier, the first words she utters is the name Sophie Giroux. Baptiste cannot resist trying to solve the case, even after so long, and he picks up the search for Alice's abductor, who, she reveals, held both girls for 11 years together. The story this time is recounted over multiple timelines, and while the family of Alice Webster try to piece their lives together, Baptiste travels to Germany and even war-torn Iraq in search of answers and, potentially, chasing a slightly implausible conspiracy theory. The Missing is bleak from the outset, but nonetheless a compelling mystery.
KN
Source : https://www.smh.com.au/entertainment/tv-and-radio/screen-grabs-the-best-of-the-small-screen-20181016-h16osq.html